Services
The key to Horizon's success has been in maintaining the road that leads to your end product desires.  Most, if not all, of our customers know what they want when all is said and done. But few know all the parts and pieces required to physically obtain it.  Our job is to interpret their goals, provide the means to acquire them through our education and experience, then facilitate the installation, so the end product meets their expectations at a bare minimum.

CCTV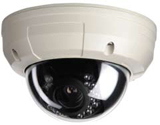 Whether your desired application is for added comfort for your staff and customers, inventory and premises protection, safety and liability assurance, or just good old fashioned peace of mind, our designers have the experience, dedication and resources to work diligently with you in finding the solution to your needs.  In today's marketplace, it is more important than ever to protect your assets, but at a time when budgets are tightest.  A properly designed and implemented camera system does that and so much more.  Some of the basic advantages are that its presence deters shoplifters, it is the eye in the sky to see what happens when you're not around, it provides a factual basis for exactly what happened during an incident, and it watches over all that's important to you.  A bonus feature seldom realized is in the adage of  "making sure the mice don't play while the cat's away.
Alarm

Without question, alarm systems are the single most effective deterrent in watching over your belongings when no one is around.  A properly designed and implemented intrusion detection system is a tireless, un-distractible, unbiased, and thorough means of watching over the areas of your concern.  Twenty-four hours a day, 365 days a year, and in constant redundant communication with a central station monitoring facility, we can specify actions to be taken dependent on different scenarios.  When your security becomes compromised, whether accident, burglary, vandalism, or building issue, state-of-the-art technology is utilized to assure that notification goes to the appropriate location. Through countless device combinations, multiple communication means, and redundant area coverage, the comfort is in the design and tailored to your specific needs.
Guard Tour Systems

As physical guards are a common presence, especially in the retail market place, a simple and extremely effective guard tour system can be utilized to ensure those entrusted with watching over your assets are in fact doing so.  Guard tour systems are designed to place a nearly invisible readable device at each point you need your guard to visit.  With the swipe of a small proximity reader at each device, then returned to a docking station for uploading when done with the tour, you get an unbiased, documented visitation schedule to keep forever.  A guard tour system is your peace of mind's insurance policy, in verifying the people you entrust are following through where you need them.
ID Badges

ID Badges are becoming more and more prevalent in the work place today and are a simple yet effective tool.  Worn so your potential clients can easily identify an employee to address, or for accountability behind a conversation, name tagged ID cards are the first step in building reassurance for customers and clients.  With today's technology, they can be easily, quickly, and effectively produced and distributed to both existing staff, and new hires alike.  Blended with an access control system, they can be produced on a variety of proximity cards, eliminating the need for separate ones.  Either stand alone or multipurpose, the employee ID card is the simplest way to validate in a potential customer's mind they are speaking to the right person.
Remote/Portable Security

With theft and crime rates rising in today's economy, and vandalism an ever-present threat, more and more contractors are taking the proactive approach and installing self contained camera systems on their job sites to watch materials when the workers are away.  Especially in residential construction, and job sites with subcontractors working after normal business hours, companies can now feel safer and more secure that their items are being watched over, before having the normal provisions in place to furnish a permanent CCTV system.  With a wide variety of applications, including but not limited to night vision cameras, even in the most remote areas you can still have the assurance you're not leaving your things unguarded when everyone packs up and goes home for the day.
Physical Security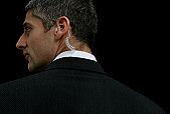 Schools, shopping centers, commercial facilities, apartment complexes, public attractions; the list goes on and on.  Physical guards are a presence for a reason.  They work to build the comfort of those doing the right thing and deter those whose intentions are not to.  With devices such as personal hidden cameras and/or recorders, mobile "panic" buttons, GPS trackers, and a variety of specific products to choose from to best suit your needs, even alone you can increase your safety, security, and overall comfort level.  Personal or public, you can never have too much protection